ABOUT US
Weapon Edge India operates in the industry with the mission of providing uncompromised quality products. The company has been supplying the finest quality Swords to the most demanding clients from all around the World. In doing so, Weapon Edge India has become the leading exporter from India.
We are present on Internet with the name of Weapon Edge India as the base company's name is B.R.B.L. & Sons situated at Jodhpur in Rajasthan (INDIA), that manufacturer and Exports finest quality Replica Swords, Daggers, Bayonets, Gun Powder Flask, Leather Goods, Knives and one of the most complete made-to-measure services available in the market. In order to obtain the quality and excellence associated with the company's products, Weapon Edge India is able to control the entire production process through its vertical structure starting from the raw materials until the distribution of the finished products.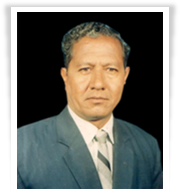 Mr. BABULAL CHOUHAN
Founder
WE BELIEVE IN VERTICAL INTEGRATION
From the very beginning, we believed in vertical integration. We begin with the finest raw material & carefully identified material input - assuring consistent, high quality supplies. Round the year - Ensuring a great start!
WE BEGAN WITH A VISION
Most of the companies begin with a showroom or a factory. Ours began with a vision. A vision that Weapon Edge India would be the most integrated Swords Factory in the country, with a manufacturing ethos that would have simply no equal. The rest is history.
WE AREs
We are in the line for last more than 45 years having wide experience. The whole of our processing, manufacturing, packaging & commercial units are under one roof established in our factory premises.
WE INVEST IN PEOPLE
Most important, we believe in investing in the people, for staff training, in welfare. And in an eco-sensitive way of doing things. This ethos ensures quality control, our supreme priority. Which is why our client list is so distinguished. At Weapon Edge India, skilled workers create swords to perfection by using excellent quality raw material that makes the products last long. Fine finish and sheen define the intricate carvings and art- work and speak of the hard work and dedication that's put to work at our unit. Our high quality products thus provide the customers' an exquisite blend of beauty and art.